Fall Campaign
Alex and Ani
Creative Direction — Tarah Sutton
Our models and stylists for this season we're all like-minded ladies. Business owners with ethically and sustainably made products. We told them about the meaning behind each of our symbols, and gemstone jewelry pieces and had them style looks based on intentions they wanted to set for themselves. This allowed our customers to shop by intention.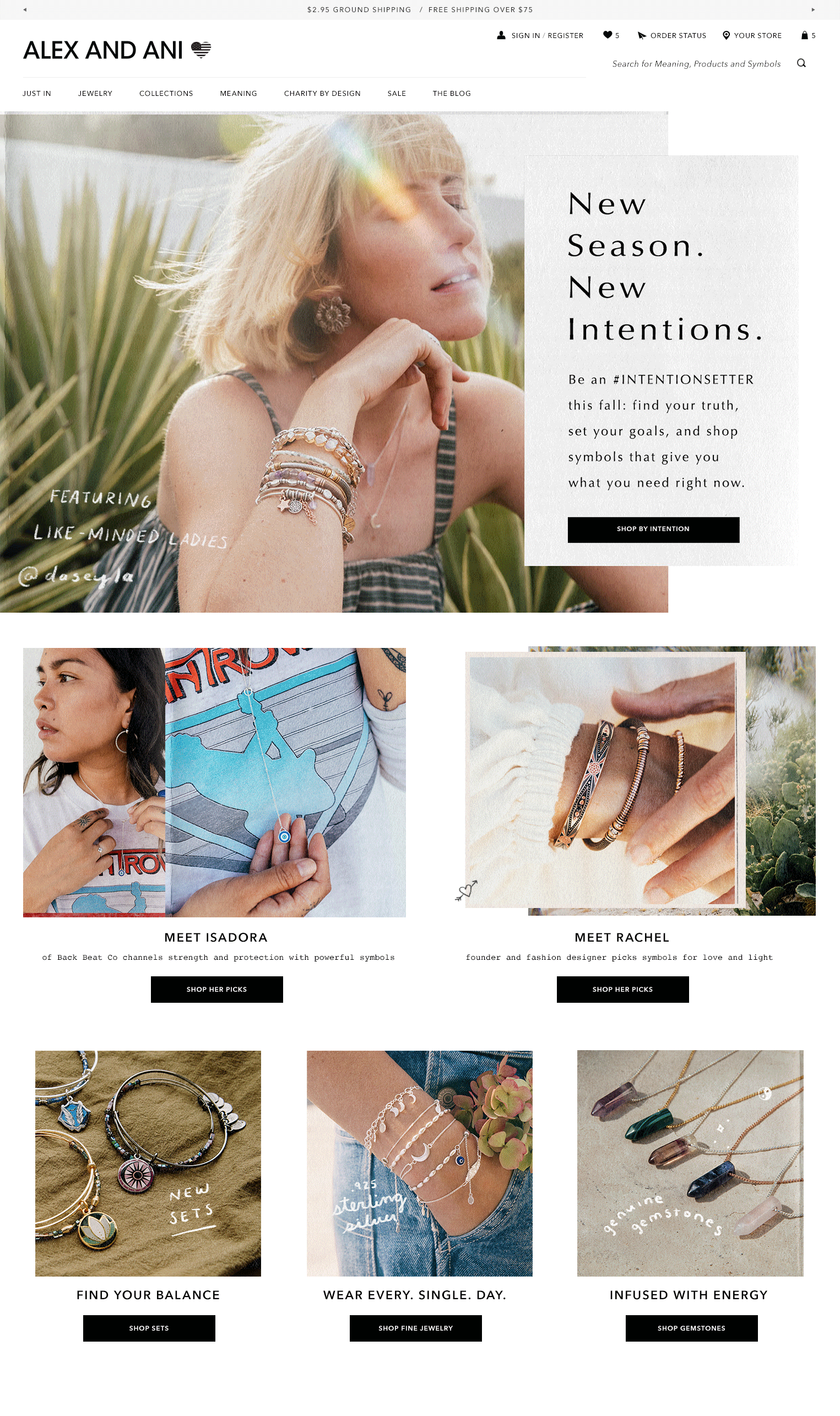 AlexandAni.com
Graphic Elements
Illustrations + Typeograpghy
I provided my team with easy-to-use Illustrations and typography to impliment throughout the season to mix up our standard branding format. My other responsibilities ranged from art directing shoots, sometimes shooting and editing, designing emails, social media, and homepage flips.
Fall-Illustrations.psd
E-Mail Examples